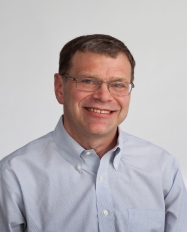 Biography
Dave joined Sigma Prime in January 2013 as a Technology Advisor. He is an experienced technology executive, entrepreneur, and coach with over twenty years' experience building, growing and managing leading-edge technology, financial services, and internet businesses.
Background
Dave is currently Group Executive, Risk & Fraud, at TSYS (NYSE:TSS), a leading global payments provider.  Dave was Founder and CEO of Cartera Commerce, which was acquired by Rakuten in 2017.  Along with John Simon, Dave also founded Jumptap (acquired by Millennial Media / AOL). Dave has held Entrepreneur-In-Residence positions at both General Catalyst Partners and Flybridge Capital Partners.
Dave's prior roles include CTO of Upromise (acquired by Sallie Mae), VP Engineering at Lycos (acquired by Terra Networks), as well as senior roles at Direct Hit (acquired by Ask Jeeves), SQA (acquired by Rational Software), Object Design (acquired by Progress Software), and Symbolics.  Dave served four years in the US Air Force at the National Security Agency.
Dave is active as an advisor and angel investor in the Boston and Atlanta startup communities.
Education
Dave holds an MSCS from the University of Maryland, and a BSEE from the Massachusetts Institute of Technology.
http://www.linkedin.com/in/daveandre