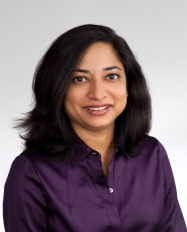 Biography
Sonali is a product management, marketing, and strategy leader with over 15 years of experience in the technology sector building, marketing, and financing new products and companies. Sonali has considerable experience in the cyber security and mobile sectors at established and early stage technology companies. She is both strategic and tactical, and excels at bringing internal teams together to build and market products that delight customers.
Background
Along with participating in the fellowship program at Sigma, Sonali is consulting for early stage companies on topics such as product strategy, product management, and marketing. Previously, she held product management and marketing roles at BitSight, Syniverse, Verisign, Guardent and McAfee. Earlier in her career, Sonali also worked as a consultant and investment banker.
Education
Sonali holds a Bachelor's degree in Economics from Georgetown University, a MS in Political Economy from the London School of Economics, and an MBA from the Wharton School of Business.
Contact
sonali_at_sigmaprime_dot_com
https://www.linkedin.com/in/sonalinshah